We know that our faculty and staff are passionate about working and collaborating globally. FIU Global serves as a resource to support such efforts.
Many faculty have years of experience and are true champions of our global agenda. Others are just beginning their first international project. So regardless if you collaborate globally, plan to take students abroad, want to internationalize your course, or seek a new formal partnership with an organization abroad, FIU Global can help.
We ensure that all international engagement is planned with all participants' safety and security in mind. As our world becomes ever more complex, we also serve to guide our faculty in regard to regulatory and compliance requirements as they pertain to permanent establishments (P.E.) abroad, partnerships, transactions, foreign influence and more.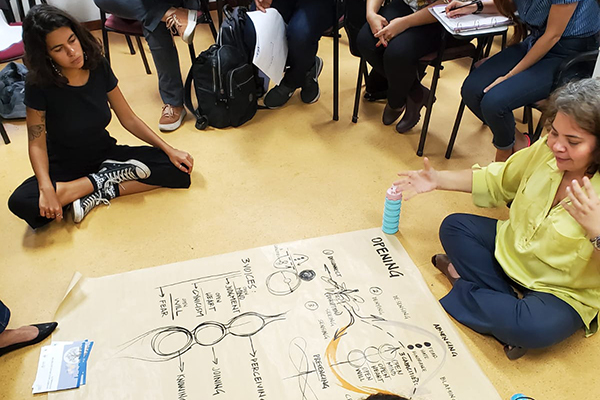 Fulbright Program
Through the Fulbright Program, many FIU students and faculty have had the opportunity to study, teach and research abroad. FIU regularly also hosts visiting Fulbright students and scholars from abroad. Visit our Fulbright Program page to learn more.
Global faculty and staff resources
There are many dimensions of global engagement, including but not limited to:
Internationalizing the curriculum (global learning)
Taking students abroad (global mobility)
Hosting scholars from abroad
Conducting research abroad or in collaboration with partners at foreign institutions
Forming partnerships with individuals or organizations across the globe
This section is a great starting point to learn about global engagement opportunities. FIU Global is happy to serve as a liaison between faculty and other units.
Questions or concerns? Send us an email at global@fiu.edu.