Campus internationalization since our beginning
Thinking, being and acting with an international mindset is in our DNA because it was put into FIU's cradle at its founding. Next to "educating our students" and providing "service to our community," the goal of fostering "greater international understanding" was equally important from the beginning. The historic plaque, firmly and prominently installed on the wall of the first building (Primera Casa) on our main campus, reminds us of this since 1972. 
Ever since, our students, faculty, staff, alumni and the entire University community have pledged a staunch commitment to being global citizens.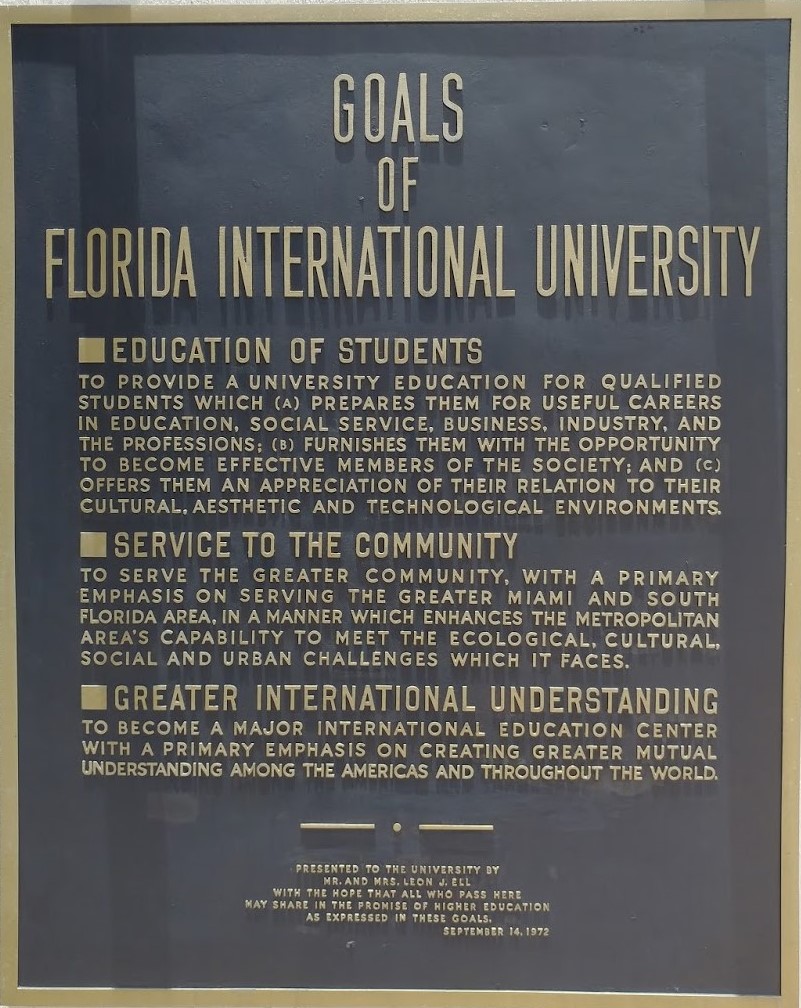 Campus internationalization today
FIU Global is an institutional clearinghouse for global programs, initiatives, resources and policies and procedures at FIU. It leads university-wide internationalization efforts while leading the way for a strategic global approach.
We act as liaisons between FIU's globally engaged units as well as our external partners, both domestic and international. We focus on facilitating optimal conditions for meaningful international education opportunities for our students, faculty, and staff, while also ensuring the safety and security of our campus community.
The office serves as the first point of contact for educators from abroad, be it for new partnership efforts, programming inquiries, enrollment questions, policy and procedure concerns, or any other international collaborative interests.
We invite you to reach out to us via global@fiu.edu. 
Mission and vision
FIU Global's mission is to foster an institutional culture in which our global leadership and collaborative partnerships thrive to solve 21st century challenges with and for our local and global community.
FIU Global's vision is to chart the path for the institution to be a recognized as a leader of international education through transformative global engagement.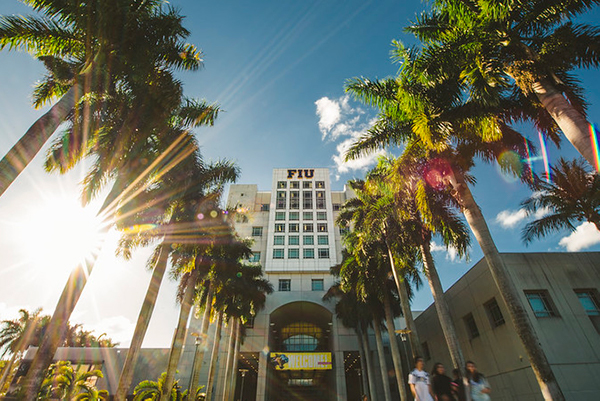 Meet the FIU Global team
FIU Global is a team of dynamic leaders who contribute many years of leadership experience in fostering campus internationalization spanning strategy and policy development, in- and out-bound mobility, English as a second language (ESL), managing University sites abroad, global learning and more.