FIU and Fulbright
Since its establishment in 1946 by Congress, the Fulbright Program has given more than 400,000 students, scholars, teachers, artists, and scientists the opportunity to study, teach and conduct research, exchange ideas, and contribute to finding solutions to shared international concerns in over 160 countries.
FIU faculty and students have been active participants as Fulbrighters across the globe for many years. If you are a U.S. student and interested in applying for a scholarship for an international exchange, please visit the Fulbright U.S. Student Program website.
Faculty and professional staff who are interested in learning more, please continue on this page.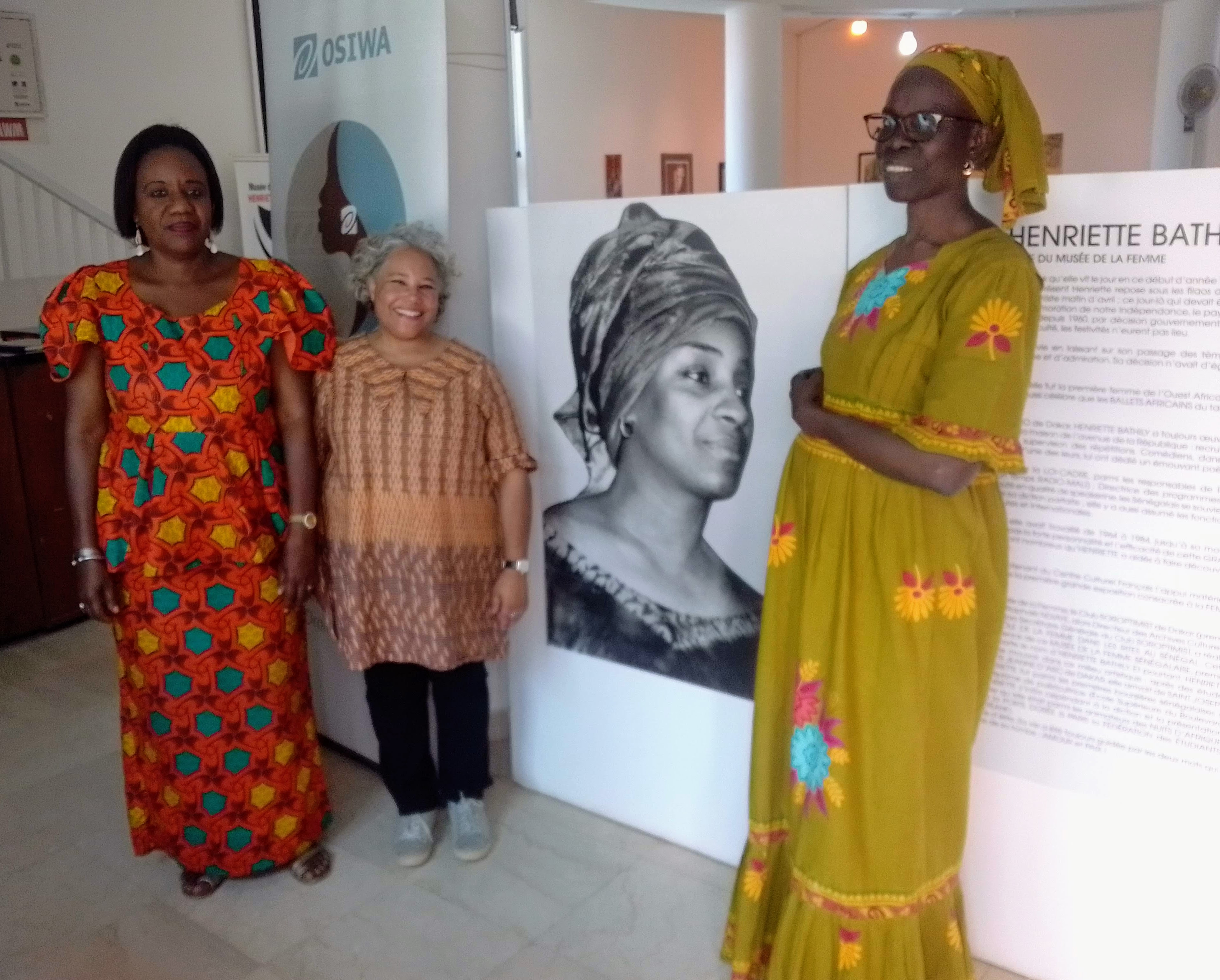 Since the program is highly competitive, we recommend that you reach out to one of FIU's Fulbright Program Campus Liaisons (see below) for additional guidance. 
Institutions with six or more Fulbright U.S. Scholar awards in a year earn the prestigious Top Producer badge. FIU earned this badge in 2016, 2020 and 2021.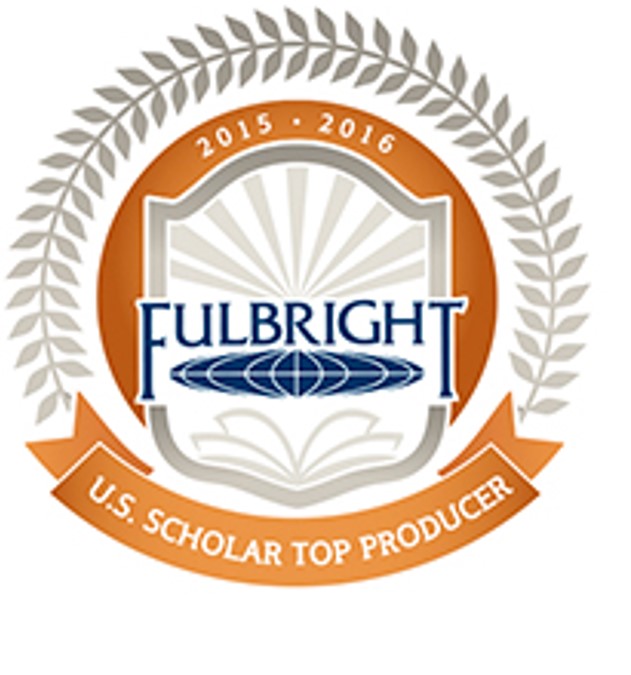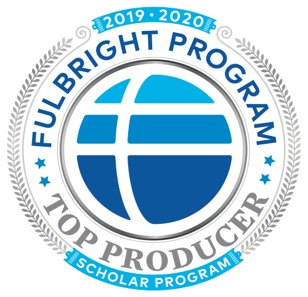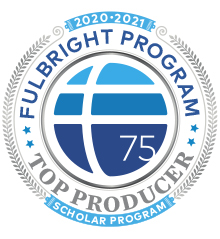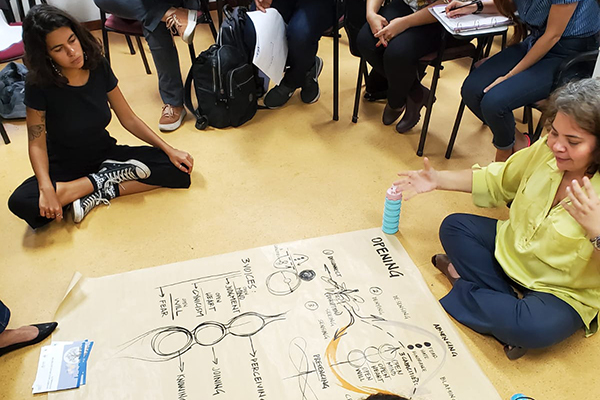 Hosting a visiting (non-U.S.) Fulbright Scholar
Under the Visiting Fulbright Scholar Program, non-U.S. scholars apply in their home country for a Fulbright grant to carry out advanced research or lecturing at U.S. institutions. In general, it's best to ensure that the hosting institution in the U.S. has designated a faculty host and confirmed it's ability to provide a productive setting (a designated office space, access to institutional resources etc.) for a semester or two. 
A short-term hosting opportunity offers the Fulbright Outreach Lecturing Fund (OLF) program. The OLF program sponsors visiting scholars who are already hosted by a U.S. institution to travel within the U.S. and give a guest lecture at another institution, generally over 2-3 days.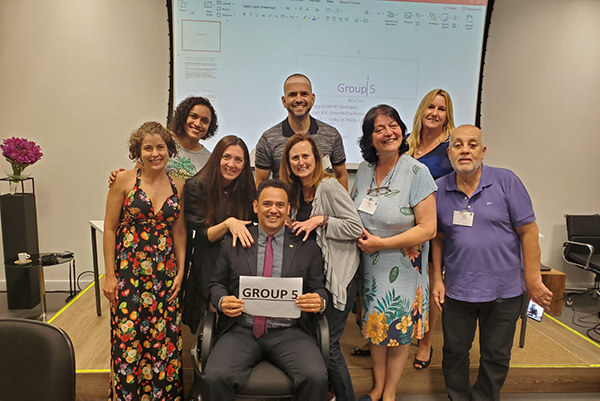 FIU faculty who are interested in hosting a visiting Fulbright scholar, should first reach out to FIU's Fulbright Program Campus Liaisons (see below) to discuss what the expectations are for hosting visiting Fulbrighter. 
FIU Fulbright alumni
FIU counts among its faculty 62 Fulbright program alumni who engaged all around the world to conduct research, teach or a combination thereof. Of these, 41 went abroad as scholars and 19 as specialists, some did so multiple times and some in both capacities. Two of our faculty Fulbrighters were visiting scholars to the U.S. from a foreign country. Valued for their knowledge of and commitment to the program, five of FIU's Fulbrighters now serve as peer reviewers selecting helping to select future grantees. 
We are honored that Luis Guillermo Solis Rivera, who served as president of Costa Rica from 2014 to 2018 and came to the U.S. as a Visiting Fulbright scholar at the University of Michigan from 1983 to 1985, is currently serving as the Interim Director of the Latin American and Caribbean Center.  
FIU's active program alumnus is Dr. Emmanuel Roussakis, Professor Emeritus of Finance, who has been abroad as a Fulbright Scholar in Romania and as a Fulbright Specialist in Russia, Indonesia, Morocco, Kuwait and Tunis between the years 2010 and 2020. 
Here are articles on other FIU Fulbright program alumni, such as our 2019-2020 Fulbright Scholars cohort and 2018-2019 Fulbright Distinguished Chair Professor of Law Charles Jalloh. 
"Fulbright has allowed me to supercharge my global citizenship. The relationships you form and contributions you make are truly life changing. Especially in these times of a global crisis, programs like these remind us that we are all connected and solutions are always global. While my time in Brazil was cut short due to the Coronavirus pandemic, Fulbright has been amazing at giving us support along the way, and online collaboration has allowed me to keep working with my colleagues in Brazil."

—Associate Professor Carolin Lusby, Fulbright Scholar to Brazil in 2020-2021
Fulbright Program Campus Liaisons
Our Fulbright Program Campus Liaisons are pleased to support faculty and staff with applying for a grant or hosting a visiting (non-U.S.) Fulbright scholar at FIU.
 Assefa Melesse
 Fulbright Program Campus Liaison
 Fulbright U.S. Scholar to Ethiopia (2011-12)


 Professor, Department of Earth & Environment


 melessea@fiu.edu

 Birgitta "Gitta" Rausch-Montoto
 Fulbright Program Campus Liaison
 Director of Global Strategy & Faculty Success, FIU Global
 gmontoto@fiu.edu