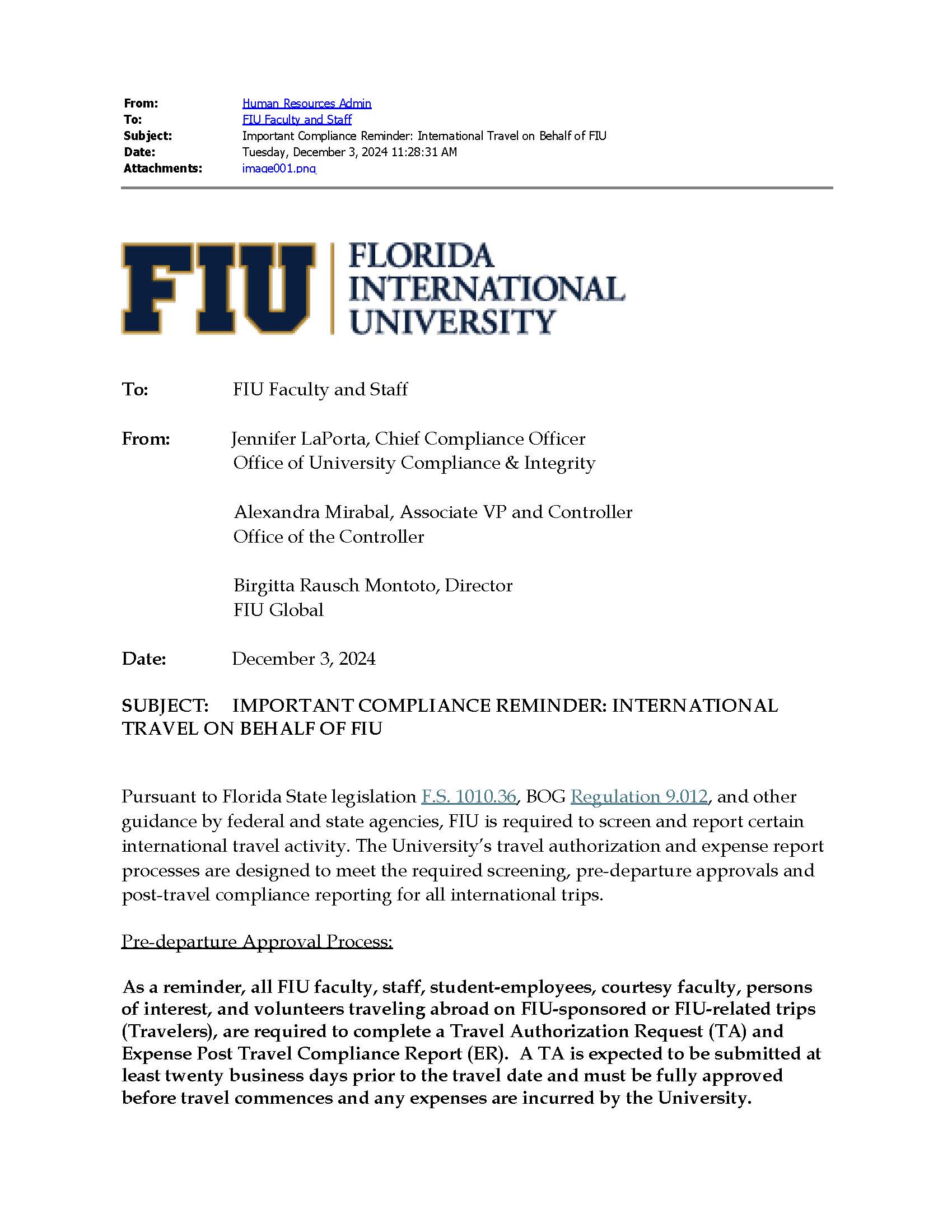 Stephanie Doscher, Ed.D.
Director, Collaborative Online International Learning
---
Bio
Dr. Doscher leads FIU's Collaborative Online International Learning (COIL) initiative and hosts the Making Global Learning Universal podcast. Doscher is also Program Evaluator for FIU's Title VI-funded Kimberly Green Latin American and Caribbean National Resource Center, a Faculty Fellow with the Center for Leadership, and was a founding Change Leader for FIU's AshokaU Changemaker Campus initiative. She holds an Ed.D. in Educational Leadership and Administration from FIU, and the global learning rubrics she developed as part of her dissertation are currently being used by educators around the world. Doscher also holds an M.Ed. in Secondary Education from Western Washington University and a B.A. in History from Emory University.
Doscher's work focuses primarily on organizational leadership, professional development, and integrative curricular and co-curricular design to enable global learning for all. Her research interests include teaching and assessment strategies for global learning and the relationship between global learning, comprehensive internationalization, social innovation, and inclusive excellence. She has presented and published papers on these and other topics in numerous international conferences and journals. Selected publications include, "Why the Future is Bright for Internationalisation" in University World News, "Universal Global Learning, Inclusive Excellence, and Higher Education's Greater Purpose" in AAC&U's Peer Review; "Defining Global Learning at Florida International University" in AAC&U's Diversity & Democracy; and, "Education for Sustainable Human Development: Towards a Definition" in Theory and Research in Education.