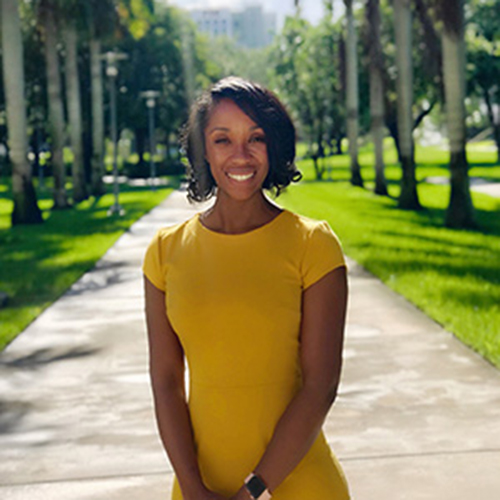 Laura Lamour
Director of the English Language Institute
---
Office: LC 205
Phone: 305-348-2196
Email: llamo001@fiu.edu
Bio
Laura Lamour serves as the Director of the English Language Institute at Florida International University. She holds a M.S in Curriculum and Instruction of Modern Languages (with a TESOL tract). She is originally from the Caribbean Islands, more specifically Guadeloupe, France. At the age of 5, her family moved to Canada, where they lived in Montreal, Quebec and Ottawa, Ontario. After 8 years of the harsh Canadian winter, her family decided to move to Miami, Florida, where the sun is always shining. She has resided here ever since.
She graduated from Florida International University with a bachelor's and master's degree. She began her education career as a French teacher at George Washington Carver Middle school and realized then that her passion in life was teaching and engaging young minds to think outside of the box. She then transitioned to the English Language Institute as a graduate student. She has been teaching there since September 2009 and absolutely loves every minute of it. She has helped developed several online programs, one of them being Reading Plus for all the reading levels. ELI students have had great success developing their reading skills as a result.
She is fluent in English and French.