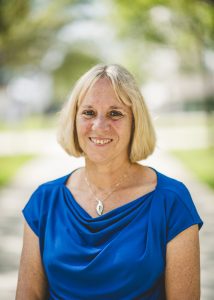 Hilary Landorf, Ph.D.
Executive Director, Office of Global Learning Initiatives and Associate Professor, International Education
---
Bio
As Executive Director of the Office of Global Learning Initiatives, Dr. Landorf oversees FIU's university-wide initiative, Global Learning for Global Citizenship, recognized by the Institute of International Education as winner of the 2016 Heiskell Award for Internationalizing the Campus. She is also an Associate Professor in the School of Education and Human Development, and leader of FIU's Master of Science degree program in International and Intercultural Education. From 2016-2019, she was the Executive Director of the Comparative and International Education Society.
Landorf's expertise centers on visioning, developing, designing, and implementing the policies and practices of global learning efforts in higher education. She has written, consulted, and presented internationally on integrating global learning into higher education. Her recent publications include "Empowering Student Voice through Global Learning in the Curriculum and Cocurriculum" in Diversity & Democracy, "The Origins and Meaning of Global Learning" in Internationalisation of Higher Education Handbook, and "Using Democratic Deliberation in an Internationalization Effort in Higher Education," in Disrupting Adult and Community Education: Teaching, Learning, and Working in the Periphery.
Landorf's latest book is Making Global Learning Universal: Promoting Inclusion and Success for All Students (Stylus & NAFSA, 2018), co-authored with Stephanie Doscher and Jaffus Hardrick.
Landorf holds a Ph.D. in International Education from New York University, an M.A. in English Literature from the University of Virginia, and a B.A. with Honors in English Literature from Stanford University.