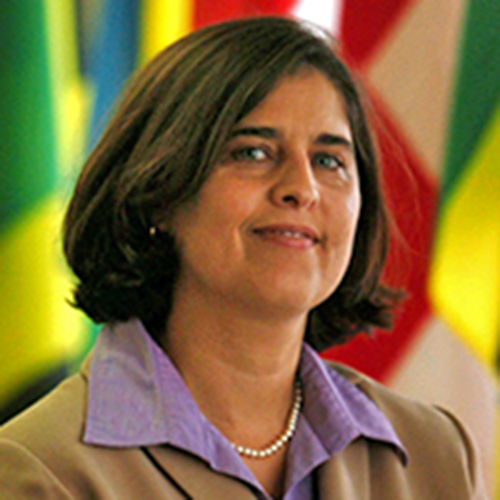 Alejandra Parra
Senior Director of the Office of International Student and Scholar Services (ISSS).
---
Phone: 305-348-3062
Email: alejandra.parra@fiu.edu
Bio
Alejandra Parra is the Senior Director of the Office of Global Mobility, encompassing the Office International Student and Scholar Services (ISSS) and the Office of Education Abroad (OEA). In her role, she oversees the operations of Global Mobility at the Modesto Maidique and Biscayne Bay campuses; and she is an integral member of the FIU team that promotes and supports the university's continuous efforts for comprehensive internationalization. Dr. Parra has been in the field of international education for over thirty years. Prior to joining the FIU, she held leadership positions at Nova Southeastern University (NSU), first as Assistant Director of the International Career Development Center at the Fischler College of Education, Associate Dean for International Affairs, and Associate Director for the Office of International Affairs.
Dr. Parra earned a B.A. in Teaching English as a Second Language and also in Translation and Interpretation from the Córdoba National University in Córdoba, Argentina; an M.A. in Teaching English as a Second or Other Language (TESOL) from the Monterey Institute of International Studies, CA; and an Ed.D. in Instructional Technology and Distance Education from Nova Southeastern University with dissertation work that focused on international cooperation in higher education. As an active member of international organizations, Dr. Parra has served as NAFSA Academy Coach, and she currently holds the position of Chair for the Florida Association of International Educators. Her hands-on experience with inbound and outbound mobility and direct participation in academic programs, program development and international education initiatives give Dr. Parra critical leadership skills needed as we broaden and deepen our campus internationalization efforts.